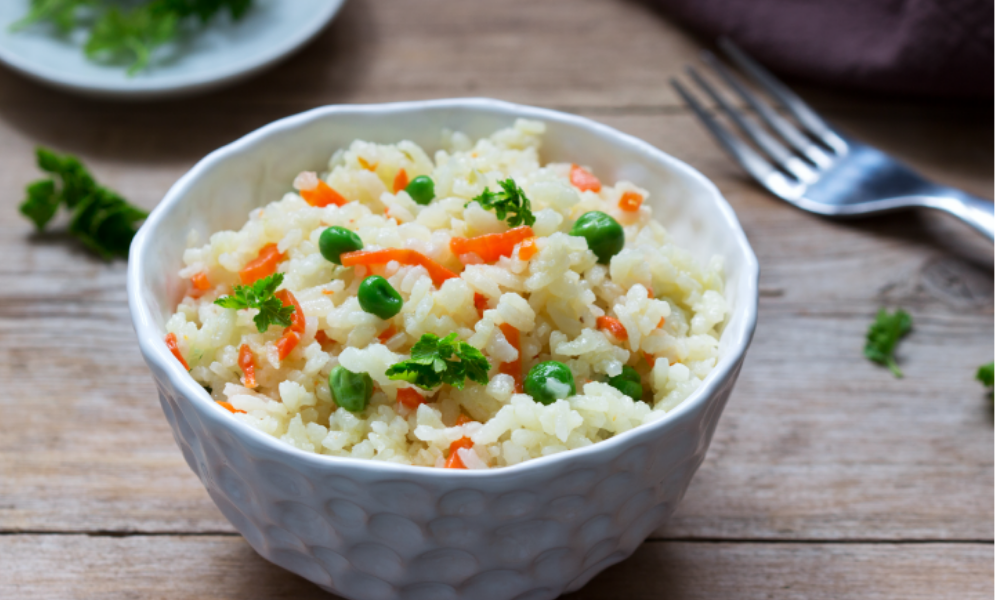 Filling and delicious, this mung dal khichidi can feel more like a lunch than a breakfast! It's chock-full of protein and taste, so perfect and wholesome. This khichidi is super easy to whip together and tastes like it took all day!
Ingredients:
1 cup Safe Harvest Mung Dal
1 cup Safe Harvest Sona Masuri Rice
1 tsp garlic paste
 2 green chilies
1/2 cup chopped onions
1/2 chopped tomatoes
2 Tbsp Oil or Desi Ghee
1 tsp Safe Harvest Cumin Seeds
1/2 tsp Safe Harvest Red Chili Powder
1/2 tsp Garam Masala
1/2 tsp Safe Harvest Ground Turmeric • 2 Tbsp Fresh Cilantro, chopped
1.5 cups Water
Salt to taste
Instructions:
1. Clean, wash, and soak the rice and lentils for 1-2 hours
2. Heat the pressure cooker with oil and temper with cumin seeds. When cumin seeds start crackling, add onions.
3. Fry onions till they are light brown in colour. Add garlic paste and cook for another 1-2 minutes.
4. Add chopped tomatoes and green chilies. Cook it on medium flame till the tomato is mushy.
5. Add turmeric powder, red chili powder, garam masala powder, salt, and soaked rice and lentils. Mix well.
6. Add 2.5 cups of water and close the lid. Pressure cook it on high flame for one whistle, then keep the flame low and cook for another 8-9 minutes till the khichdi is cooked properly.
7. Open cooker, garnish with chopped coriander leaves, pour some ghee, Serve hot.