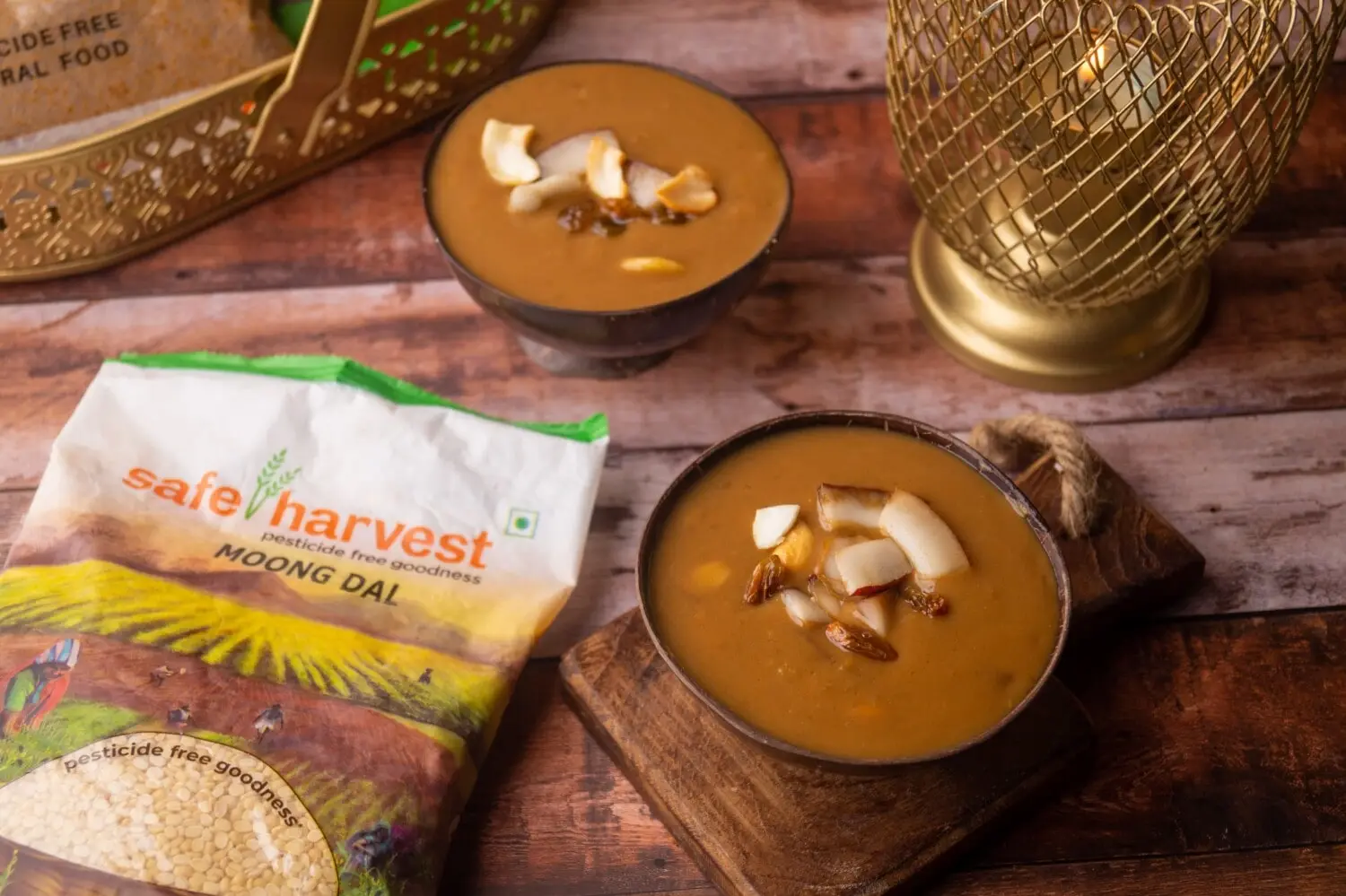 Cooking time- 20-30 minutes
Serves- 1-2 people
Ingredients:
½ a cup or 100 gms of moong dal or yellow lentils
2 cups water
1 cup of thick coconut milk
½ a cup or 100 gms of jaggery powder
2 teaspoons of ghee
10 gms each of cashew and raisins
About 20 gms of coarsely chopped coconut pieces
Method:
Dry roast the moong dal in a pan for about 5-10 minutes, until it changes color and is fragrant.
Pressure cook this dal in 1.5 cups of water for about 3 whistles. Now in the pan take about ½ a cup of
jaggery powder and mix in ¼ cup of water, ensure there are no lumps. Now heat this mixture in low
flame and keep stirring till the raw smell goes away. This should take about 5 minutes. Add in the
cooked dal, and continue to stir on low flame. Again, ensure there are no lumps. Add the cup of
coconut milk, give it a good mix and switch off the flame. Heat the ghee, fry the coconut pieces,
cashew and raisins and garnish the payasam.
Tips:
 Soaking the dhal for 30 minutes before cooking, helps the dal cook faster.
 Ensure that the cooked dhal and jaggery mixture are more or less of the same temperature;
otherwise lumps form quickly.
 The color and taste of the payasam may slightly differ depending on the quality of jaggery used.