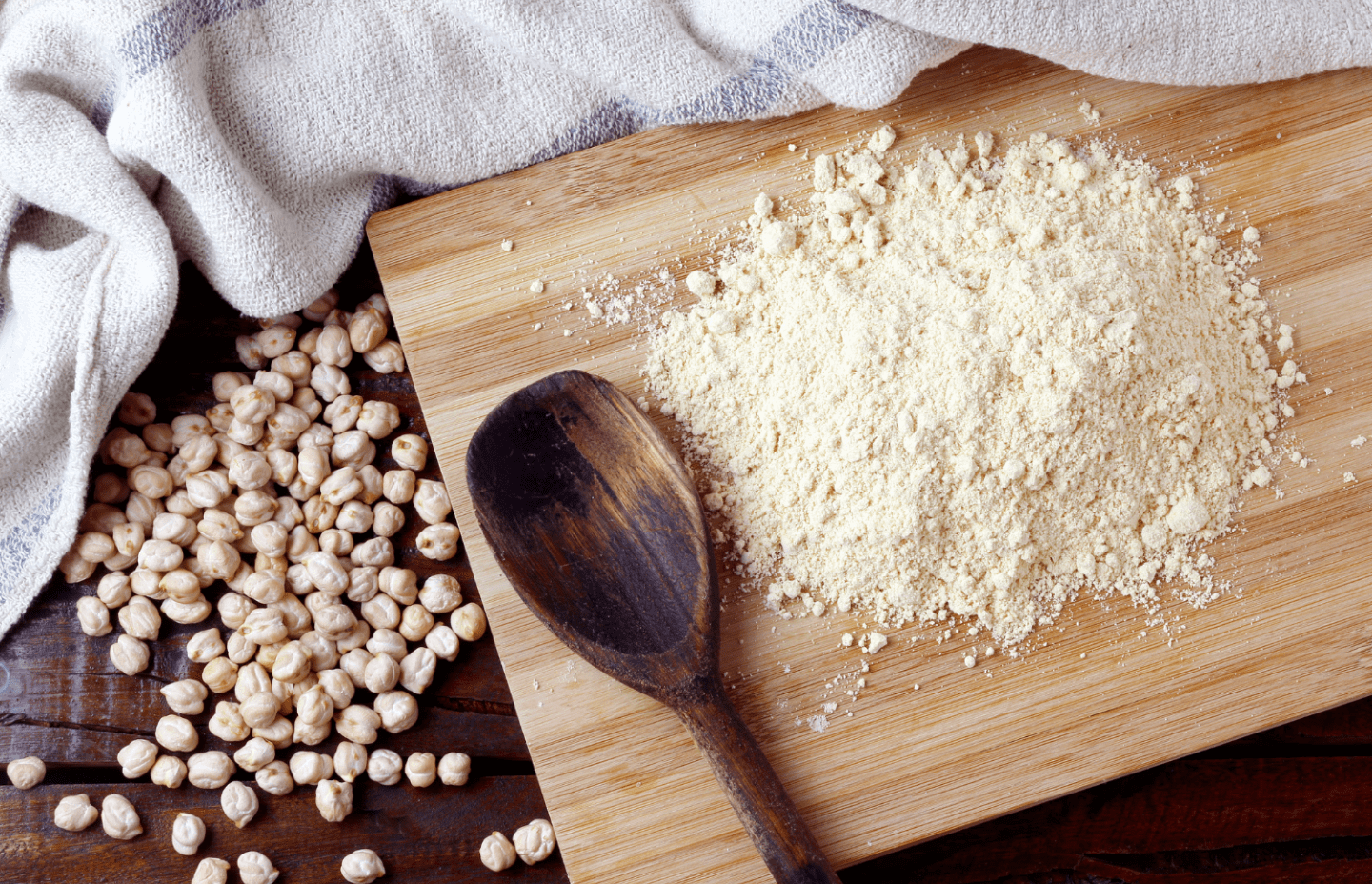 Besan or gram flour is usually frowned upon by those who watch their weight; despite its role in the average Indian cuisine. Besan is no black sheep, for starters. Now it needs to be churned out into healthy recipes thereby enhancing its nutritive value. For those of us who merely associate Besan with pakoras (deep-fried fritters) or a sugar-rich halwa, it is about time we crawled from beneath the rock! Chickpea flour or Besan has a wide range of health benefits such as aiding in better digestion, improved immune system, and reduced risk of diseases. It is rich in protein, and folate and is packed with antioxidants, minerals, and vitamins; highly recommended to complete a balanced meal. It is a wise alternative to wheat flour as it is lower in carbohydrates yet richer in protein and fiber.
Health benefits of Gram flour/Besan:
Promotes satiety and weight loss: Gram flour combines both protein and fiber and has a low glycemic index all of which help feel full faster thereby reducing the portion of the meal.
 It is heart-friendly and has low cholesterol levels: A diet rich in non-soy legumes helps lower the total and LDL cholesterol levels thus making it ideal as a heart-friendly food.
Food for good gut bacteria and bowel health: The beneficial bacteria which live in the large intestine is sustained by resistant starch found in gram flour. Now, these bacteria help protect the body from metabolic diseases, such as obesity, colon cancer, etc. High dietary fiber intake is associated with improved bowel movement, increased frequency, and easy bowel movement.
Safe for Diabetics: The presence of fiber helps reduce the absorption of dietary
carbohydrates and hence it does not spike blood sugar levels.
Gluten-free diet: Since chickpeas are a product of legumes; it is gluten-free. But one must ensure the purchase of a pure unadulterated product with less to no chances of cross-contamination from production or packaging equipment.
Good in the prevention of Anemia: Gram flour is a great source of calcium and iron and plays a role in red blood cell production.
Reduces Inflammation: Gram flour has butyrate, a short-chain fatty acid that reduces colon inflammation. It is also a great source of vitamin B that helps to increase immunity levels.
Good for bone and brain health too: Gram flour has calcium and magnesium both of which helps in strengthening bones. Magnesium also relaxes blood vessels and allows more blood to flow into the brain.
Besan is not just packed with nutritional values but it is one of the most effective home remedies for skin care. Besan face packs help tighten and lighten the skin while maintaining its elasticity. A spoon of gram flour mixed into a paste with milk and a dash of turmeric, and there your face pack is ready in a jiffy! Apply this to your face and neck, allow it to dry, and rinse off with plain water. Moisturise and there you are all set with glowing skin! Now, do you agree that Besan/gram flour should not be underrated anymore?