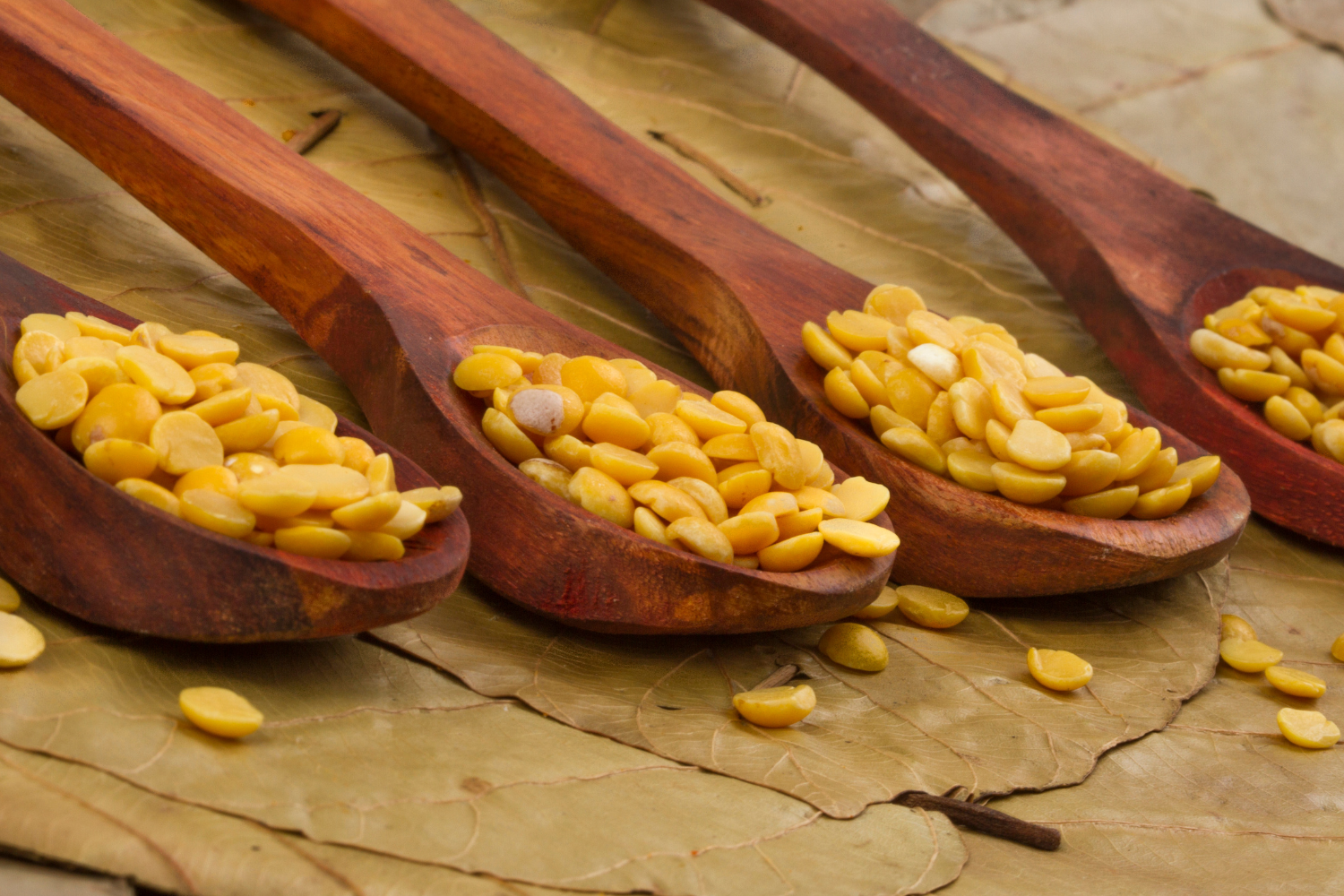 A piping hot bowl of wholesome dal not just warms the tummy, but benefits the heart and the overall health as well. Pigeon Peas or Tur Dal, Tur Dal as it is commonly known, is a quintessential staple across cultures in our country. Tur Dal features in various forms in Indian cooking. It is a storehouse of quality plant protein replete with multiple health benefits. Each state in India has its unique preparation that is absolutely lip – smacking and hence tur dal is a hearty essential in every meal!
A brief history:
Tur dal is a legume that belongs to the Fabaceae family and traces its roots to the Indian subcontinent at least 3500 years ago. Does it sound surprising that lentils had then traveled to Asia, Africa and Latin America and then were discovered by the Europeans? Today, Tur Dal is widely cultivated in most tropical and semitropical regions across the world; our country accounts for over 70 percent of the total production of tur dal. It is a drought-resistant crop and can easily be cultivated in regions with less rainfall. We have already talked about how Tur Dal carries out symbiosis with Rhizobia , the bacteria that help with nitrogen fixation of the soil in one of our previous blogs. There has been a discovery of path-breaking technology that can enhance  the nutrient value of the grain as well reduce its cooking time.
Why is Tur Dal cultivation popular?
In India, this legume is cultivated as an annual crop, and it is the second most important pulse in our country in terms of production and consumption. It is grown extensively in Maharashtra, Andhra Pradesh and Gujarat. The Arhar or the Tur crop requires about 600-650 mm of rainfall in the first 8 weeks and drier conditions during the flowering and pod development stage. It needs moist and warm weather during germination and lower temperature during the vegetation growth phase. Waterlogging, heavy rains, and frost are harmful and can damage the crop. This crop is drought-tolerant because of its deep tap root structure. It grows well on all soil types, but sand-loam to loam is ideal. Traditionally the crop is intercropped with cereals, oilseeds, and other short-duration legumes. Climatic conditions prevalent in our country coupled with agricultural prerequisites to cultivate tur dal are favorable to our farmers; let us also not ignore that this legume is packed with health benefits and hence is widely in demand too. Where else is there a crop that protects the soil after harvesting?
Tur Dal in our daily lives and its health benefits:
Imagine the warm soup like tur dal spiced right, complete with a dollop of hot ghee, tempered with cumin seeds and cilantro leaves, served with piping hot rice. It reaches out directly to one's soul and lifts spirits almost instantly. But is there all to it? There are a variety of dal preparations that are popular depending on the region it is used in. This unassuming protein-rich legume can assume the avatars of a rich north Indian Dal fry, a spicy south Indian Sambar, blends itself into spinach and turns into a protein powerhouse too! Remember always to rinse the tur dal in water and soak it for at least an hour before cooking. This helps in better absorption of nutrients in it and definitely quickens the pace of cooking it. Also, ensure that the tempering is always added in the end to enhance the flavor of the Tur Dal dish. Spend a little time understanding the quality of the Dal you purchase. High-quality Dal retains more nutritional value and has a better effect on health.
Now, what are the health benefits of tur dal?
● Packed with protein:
Tur dal is rich in good-quality protein, the building block of muscles, cartilage, and cells , which promotes repair and growth. Tur Dal combined with cereals delivers all essential amino acids that substantially serve the aforesaid objective. Protein consumption is critical to oxygenating cells in our body and plays a role in making enzymes that aid inthe digestion and absorption of food.
● Source of folic acid and Vitamin-B:
Folic acid plays a key role during pregnancy; for the normal development of the baby and shields the baby against congenital birth defects of the brain and spinal cord. Tur Dal is packed with B complex vitamins vital for the normal metabolic process. Riboflavin influences metabolizing carbohydrates that prevent fat storage and enhances energy levels. Niacin in this legume has antioxidant effects that make the skin radiant and shields the skin from harmful UV rays.
● Rich in iron:
Low hemoglobin levels can cause fatigue, irregular heartbeats, shortness of breath, and hair loss. Serious iron deficiencies can have more catastrophic effects on one's health. Tur dal is a substantial source of plant-based iron and folic acid, and it pumps iron levels in the body naturally.
● It helps with weight management as it is a complex carbohydrate:
Tur dal is intrinsically rich in protein and a source of complex carbohydrates, so it keeps one satiated for a longer time and controls hunger pangs. Since it is plant-based, it is also safe and highly suited for vegetarians. While the goodness of dietary fiber and a low glycaemic index helps in shedding weight by reducing the appetite, it triggers metabolism and reduces the intake of overall calories. Tur dal is low in saturated fats, and hence it is a super wholesome food for all weight watchers.
● Regulates blood pressure:
Tur Dal or Pigeon pea is a good source of potassium that acts as a potent vasodilator or medicine that opens blood vessels. It, therefore, can regulate blood constriction and improves blood flow, thus keeping high blood pressure under control.Including Tur dal in the diet is highly recommended for hypertensive patients, as they are more susceptible tocardiovascular diseases.
● Improves gut health:Good gut health is a crucial indicator of overall well-being; digestive problems like bloating, indigestion and constipation are harmful and carry the risk of depleting essential nutrients from the system. in the needed amounts to the system. Tur dal is an effective digestive a stimulant that promotes overall digestion and improved gut health.
● Healthy for people with diabetes and boosts heart health:
The Glycemic index of Tur dal is 29 making it highly suitable for diabetics. Since it is a good source of complex carbs and dietary fiber, it can boost metabolism and offer the body a steady energy supply. Just to note: foods low in GI keep one satiated for a longer time, delay digestion, and reduce blood sugar spikes. Since Tur dal is wholly devoid of saturated fats, it is a wise choice of protein for those with heart conditions. The abundance of dietary fibers and niacin helps enhance good HDL cholesterol levels and reduce harmful LDL cholesterol levels. Ultimately, there are fewer plaque deposits in the heart vessels, which eases cardiac muscle function and promotes overall heart wellness.
● Fortifies bones as it is rich in calcium, phosphorus, and magnesium:
The consumption of tur dal is most important for growing children as it strengthens bones.It also plays a role in maintaining bone density in older people, bringing down the risk of osteoporosis. Magnesium is one of the key minerals actively involved in the execution of multiple bodily processes, uplifting both physical and mental well-being.
Conclusion:
To think of it, the affordable cost of tur dal, in fact, more than balances out the health. Do you agree?
To buy Safe Harvest Pesticide free Tur Dal –