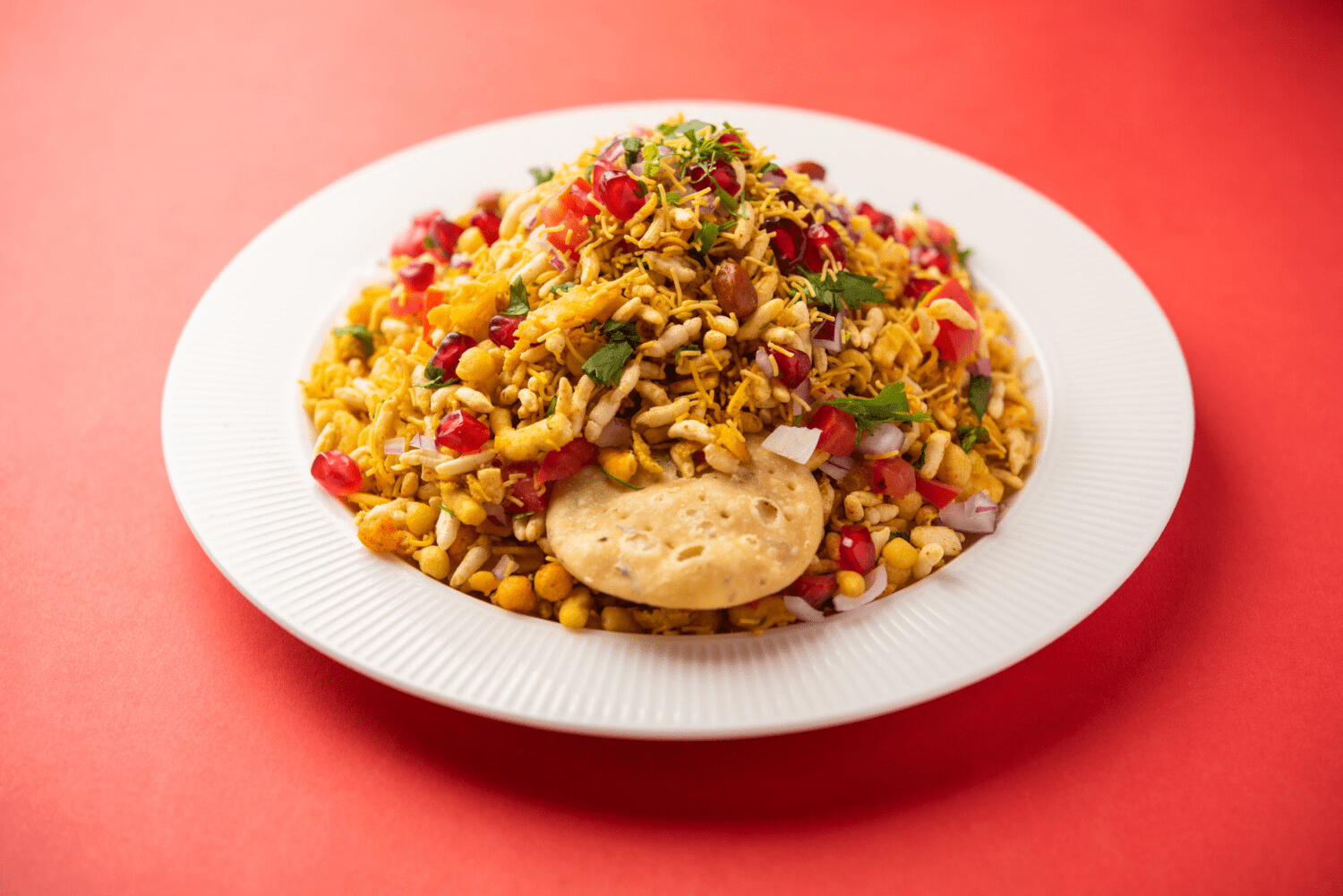 Good old puffed rice. Looks nondescript and boring right? But did you know that it is a nutritional powerhouse? Puffed rice or murmura as it is fondly called, is an easy-on-your-pocket anytime guilt-free indulgence. Healthy in its own right, it is rich in fiber thus promoting digestion. It can help the body fight infections due to its antioxidant and mineral properties. It is rich in calcium, iron, and vitamin D; it actively aids proper bone cell growth and regeneration.
Facts apart, puffed rice is easily available, practically a versatile staple in an average Indian kitchen. Bhelpuri is perhaps the healthiest "avatar" of the humble puffed rice. Delicious and clean, Bhelpuri is a popular choice of healthy eating. Whipping up one anytime is also as hassle-free.
Let us do this in steps.
In a large bowl, pour out the desired quantity of puffed rice, broken wheat, and peanuts in equal portions. Now, this depends on the number of servings you desire.
Finely chop up vegetables like onions, carrots, tomato, cucumber, and coriander leaves. Chop up a few green chillis as well. Slice a few lemons in half and keep them aside.
Add the chopped onions and carrots to the puffed rice mixture. Add a little salt and a dash of cooking oil. This is to just make the ingredients stick together.
Squeeze lemons, as per your taste, and add salt accordingly. Give this a good toss.
Garnish with tomatoes, cucumbers, and cilantro or coriander leaves just before serving.
You may want to play around with more flavors in your bhelpuri. For example, you can whip up a green chutney (pudina and coriander leaves) and add a dash of it to this mix. There is an oriental version of the bhel puri as well. Go on and experiment.
The point of adding vegetables like tomato and cucumber, in the end, is to ensure that the bhelpuri does not become soggy. The bhelpuri is best when it is served the moment it is made and is crispy.
You can take the nutrient factor a notch higher by adding whole green gram sprouts and some pomegranate seeds to your bhel. The right mix of savory and tangy.
Play around with the rice puffs. You can mix and match flavors with ease. Using additional ingredients depends on how healthy you want your bhelpuri to be. Make a smart choice by not adding additional crisps or anything more than a dash of oil. There is not much effort that is needed to make a quick yet nutrient-rich bhel puri for a snack. The puffed rice can almost always accommodate anything!