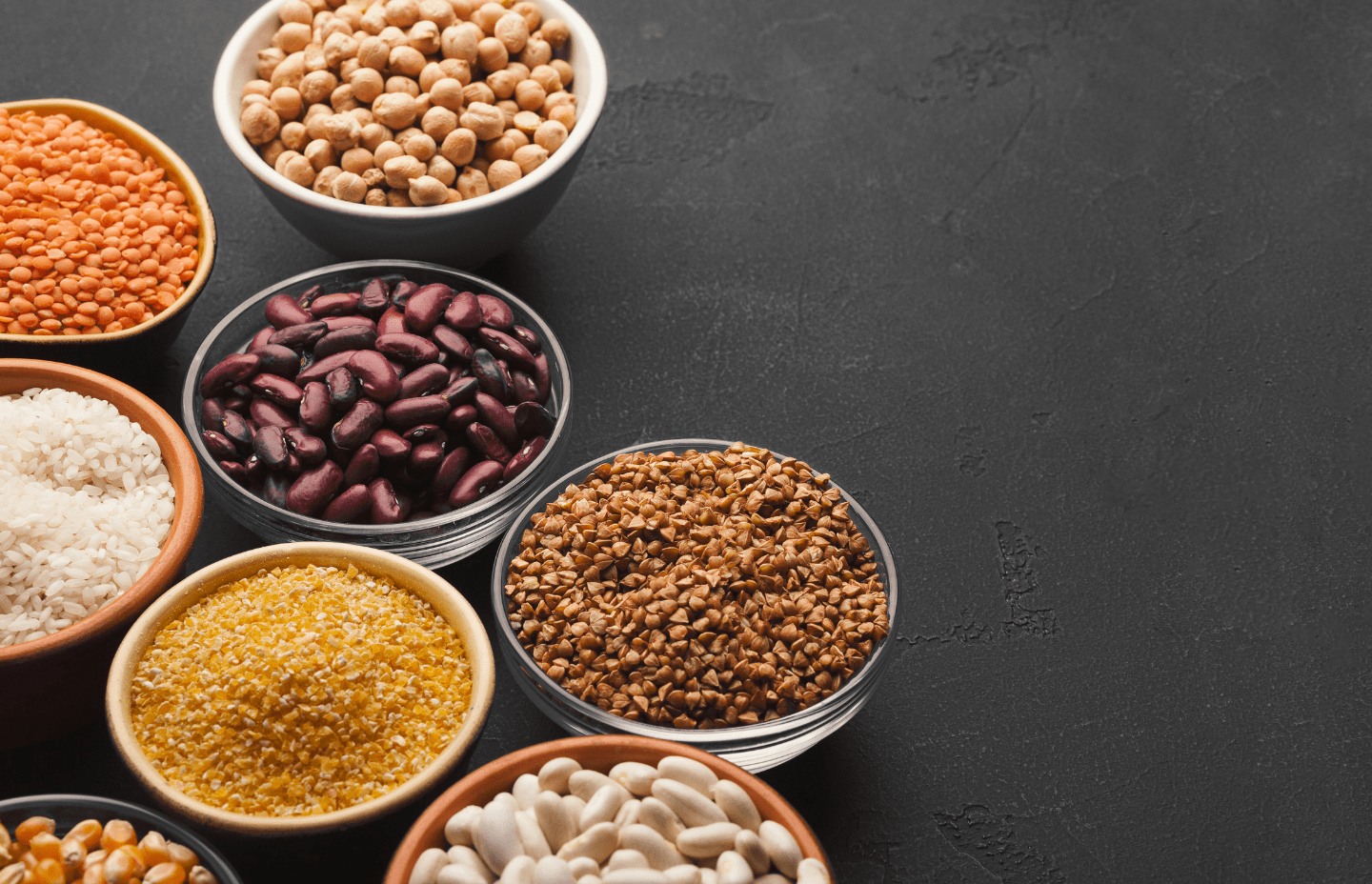 Which one of us doesn't resolve? The onset of a brand-new year is a phase filled with a list of promises one makes to him/herself intending to upkeep them for a lifetime! An optimistic approach to welcoming the new year, albeit a tough one to follow for years to come especially if they revolve around health. How about resolving to become healthy, in a sharp, smart and a sustainable manner?
Resolve and work on your health with these 5 guilt-free, tummy-happy tips and hacks to healthy meals
Explore the world of whole-grains and millets :  Whole grains are naturally high in fibre which gives a full and satiated feeling for a longer time, making it easier to maintain a healthy body weight. Consumption of whole grains are also linked to a lower risk of heart disease, diabetes, certain cancers, etc. Whole grain wheat especially is packed with a lot of nutrients and hence, a must to be included in one's daily diet. Millets are a versatile grain packed with health benefits and can easily be used to replace starch as it can be dished out as breads, cereal, your regular daily meals and beer too!
Refrain from the whites especially refined sugar : Did you know that forest honey is a great alternative to white sugar? Organic wild forest honey is mineral-rich, enhances your immunity, helps treat respiratory infections and is good for the skin and hair. A dash of forest honey is all that you need to quench that sweet craving of yours!
Do not forget your proteins :  Did you know that adults need a minimum of 1 gm/ kilo of their body weight per day? Groundnuts offer a solid 26 gm per 100 grams of protein; which is a super-easy way to meet your daily protein requirement quickly. Ensure that you soak your daily quota of groundnuts overnight to enhance their nutritive value and to cook easily.
Ensure you have healthy snacks handy :  Poha, puffed rice, roasted nuts & sooji can be mixed and combined to dish out an evening or a mid- morning snack. Combine them with chopped vegetables, add a dash of spices and salt and you are covered. Crave a sweet snack? Have an assortment of nuts and dry fruits.
Include natural fat burners such as lemon and ginger too : Ginger, lemon, bananas and berries help burn fat naturally and enhance metabolism in the system. Whip up a mean ginger lemon juice with a bit salt and sugar to clear your system of toxins, once a week.
The entire journey of healthy eating habits begins with the first single step of making up your mind! Healthy meals can be oddly satisfying and definitely can be tasty; provided the right ingredients are picked out. Fasting is no fun and it can easily push one to cheat. May this new year open up the world of sensible eating and a wholesome life for all of us!