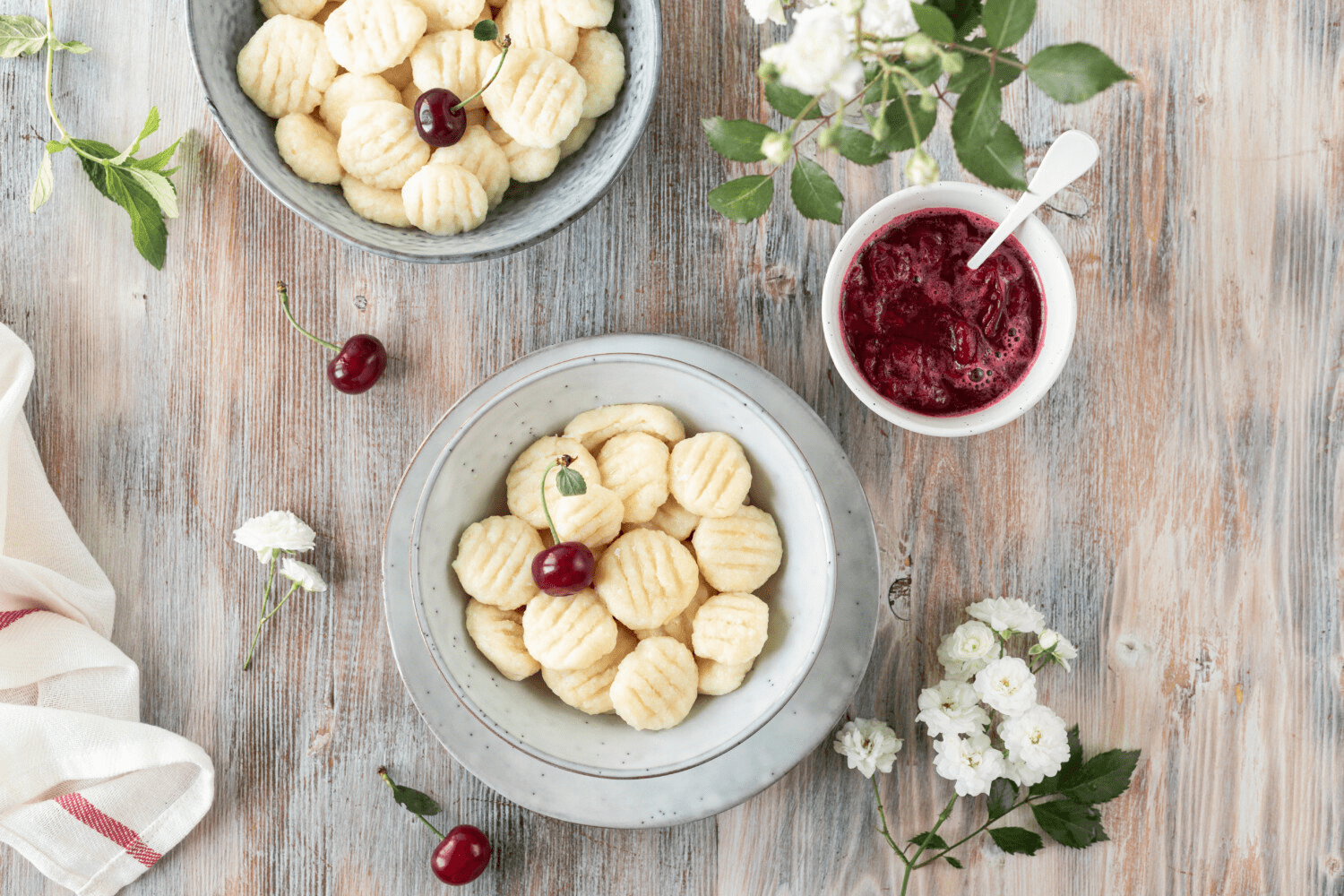 An absolutely decadent dessert holds the solution to many a conflict. However, this indulgence quickly leads to an escalation of numbers on the weighing scale. Let us unlock a chest of wonderful healthy Indian dessert recipes that will prove this wrong.
Chikki-
Roast 2 cups of peanuts till they are uniformly crisp and the skin peels off. Keep this aside. Heat a heavy-bottomed pan and add two spoons of water, add 1 ½ cup of the powdered jaggery and keep stirring for about five minutes. Once the syrup is glossy and thick, switch off the flame and stir in the peanuts well ensuring peanuts are coated well with the jaggery. Transfer into a greased tray immediately and make pieces.
Chocolate Mousse with a twist-
Soak 1 cup of chickpeas for five hours, rinse and drain. Pressure cook chickpeas in a liter of water. Put away the cooked chickpeas to use for another time. Take two spoons of cooked chickpeas in the water used to boil it, keep boiling this on medium flame, and reduce it by half. Microwave/double boil 75 gms chocolate and keep aside. Now take half a cup of this water and whisk it till it peaks. In this process, slowly add 2 spoons of jaggery powder to it. Now gently fold the chocolate into this mix, and allow it to set in the fridge for 4-5 hours. Garnish and serve.
Coconut Laddoo –
Roast 200 gms of desiccated coconut in ½ a spoon of ghee and keep aside. Boil ¼ cup of water and add 1 cup of jaggery powder to it and cook till all the jaggery is dissolved. Switch the flame off and add a pinch of cardamom powder to it. Add the coconut to this mixture and stir it up well. Once it cools down, pinch it into small balls and serve.
Sweet Potato Brownies –
A cup of mashed sweet potato, ½ cup of peanut/almond butter, and ¼ to ½ cup of cocoa powder is what you need. Preheat your oven to about 180 degrees C, and coat a baking tray with cooking spray. Quickly whip all these ingredients, until just blended. Transfer to the pan and cook for about 12-15 minutes. A high energy super healthy dessert is ready!
Apple and Walnut Crumble-
Cook a cup of chopped apples until soft. You may add some ginger too while cooking. Combine the dry ingredients ½ cup of butter, ½ cup of roasted and coarsely chopped walnuts, a few spoons of oats, and a few spoons of jaggery powder. In a baking dish, transfer the apple mixture and top it with the combined dry ingredients. Bake for 10 minutes at 200 C in a preheated oven. Allow it to cool down and serve.
Banana Halwa-
A super quick clean and healthy dessert- take about 4 ripe mashed bananas and cook them in 2 teaspoons of ghee for 15 minutes. Keep stirring. Add 4 5 tablespoons of jaggery powder to this and cook for another 5 minutes. Add a dash of cardamom powder Remove from the flame, cool it down and cut into slices.
Kheer with dry fruits and figs-
Soak a few almonds, cashews, and pistachios in warm water for a few hours. Separately soak a handful of figs and raisins in water. Wash a soak ¼ cup of rice for an hour. Cook rice the rice in milk, till the rice is soft. This will take about 20 25 minutes. Grind the dry fruits now in warm water and gently add this paste into this mixture. Switch off the flame and garnish with the chopped-up figs and raisins. Refrigerate for a few hours and serve.
Gajar Ka Halwa-
Fry a cup of grated fresh red carrots in 3 spoons of ghee. Cooking the carrots will take about 15-20 minutes. Now add ½ cup of jaggery and stir it in. Cook the entire mixture for about 10-15 min, till it thickens up. Garnish with fried nuts, cool down, and serve.
Don't you feel heartened that there are desserts that can be clean, healthy, and absolutely delectable too?