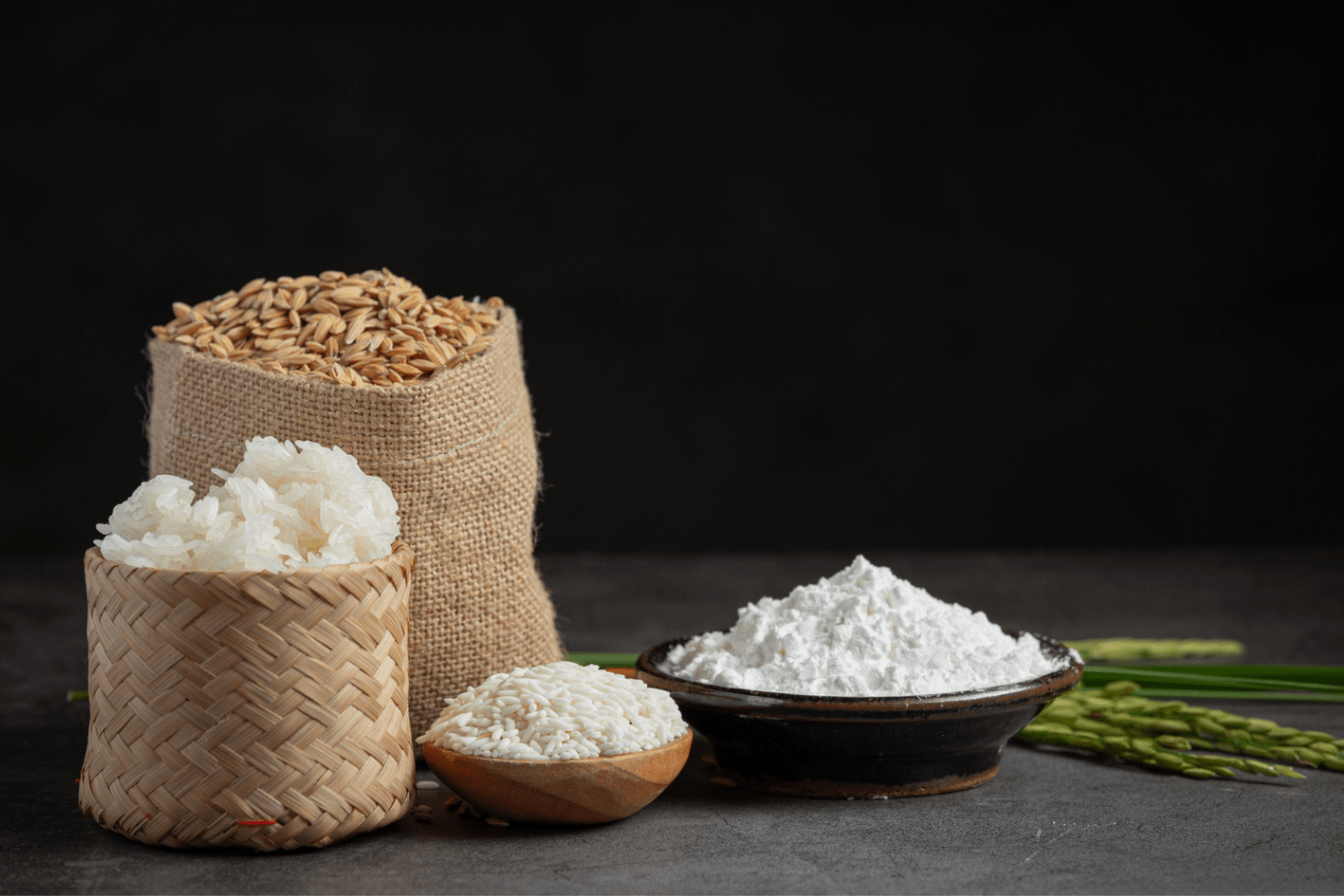 No kitchen is complete without this versatile staple- freshly ground rice flour. This all-season
flour finds its place in breakfast, lunch, dinner, or in delicious snacks as well. First things
first.
The humble rice flour is gluten-free, rich in nutrients, and is a wonderful choice for those
who suffer from gluten intolerance and autoimmune conditions such as Celiac. A high-fiber
diet can help control blood sugar levels, promote regular bowel movements, and improve
cardiovascular health. Since rice flour is high calcium content, it is a fantastic food option for
maintaining bone health. Brown rice flour in particular is rich in higher levels of Vitamin B, as
brown rice has its outer husk intact. Essential nutrients found in the husk are vitamins, and
minerals such as calcium and zinc. Rice flour is essentially clean rice ground into a fine or
coarse powder depending on the dish it is used to make. Let us look at some easy, healthy
rice flour-based recipes.
Dosa:
This south Indian delicacy is usually served with chutney (a coconut-based dip) and sambar
(lentil-based curry) and is heavenly when served out. Mix rice 3 portions of rice flour with 1
portion of soaked and ground whole urad dhal and allow this batter to ferment for 4-5
hours. Pour dollops of this batter, and spread it out like a pancake into a hot greased pan.
Serve hot and crisp.
Modak:
Modak is a type of dumpling and is very popular in Maharashtra and made to mark the
occasion of Ganesh Chaturthi. The Modak has a soft outer cover made of cooked rice flour-
based paste and has a filling of grated coconut, ground nuts, and jaggery. It is steamed well
and served hot.
Rice Phirni:
Rice phirni is a famous north-Indian dish and is made by cooking rice flour slowly in thick
sweetened milk. This is then garnished with sliced almonds, pistachios, and cardamom and
served chill. A delectable dessert, a standard in festivals of the north.
Rice Chakli:
A popular snack in Tamil Nadu, Karnataka, and Andhra, the rice chaklis or the murukkus are
deep-fried snacks made from a mixture of rice flour, roasted gram flour, butter, and a spice
mix. Using a mold or a chakli maker, the well knead dough is shaped and deep fried in oil into a circular, spiky shape using chakli maker. This snack can be stored in an air-tight
container for a few weeks and consumed.
Idiyappam:
Idiyappam is a famous Kerala breakfast item; a soft thin rice noodle dish served with a mild
stew. It is made from a dough of rice flour which is first cooked and then molded into
noodles and steamed. It is served hot, with coconut milk or a mildly spiced vegetable stew.
A healthy, wholesome meal.
Rice Khichu:
This steamed rice flour dish is a go-to quick snack in Gujarat. With barely any oil usage the
rice khichu is quick and easy to prepare. It is a dollop of cooked spiced rice flour with a little
oil and gunpowder on top and served straight out from the pan!
Rice flour is also used as a coating that can absorb moisture to ensure that deep-fried snacks
are crisp once they are out of the hot oil. Uses for the rice flour can be endless; ensure that
your pantry is well stocked with generous amounts of rice flour at all times.